Painting is about the world that we live in. Black men live in the world. My choice is to include them. This is my way of saying yes to us.
-Kehinde Wiley
Hace poco ví  una pintura de Kehinde Wiley: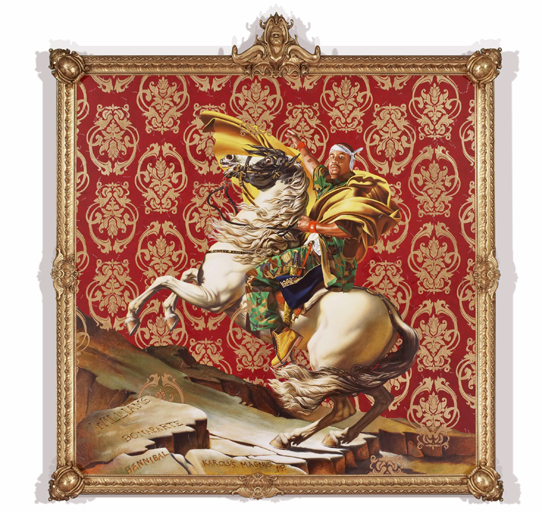 Su obra es una crítica a la construcción de la identidad negra y a la historia de la exclusión de la experiencia negra de la llamada cultura "universal". En el caso de este retrato, se trata de un guiño a esa famosa pintura de Jacques-Louis David, Napoleón Cruzando los Alpes:
Según la curadoría del Museo de Brooklyn:
Wiley transforma el tradicional retrato ecuestre al subsituir la figura de Napoleón por la de un hombre negro anónimo, vestido con ropa contemporánea. Así, el artista confronta y critica las tradiciones históricas que no reconocen la experiencia cultural negra. Wiley representa una nueva forma de hacer retratos y de afirmar la identidad negra; y simultáneamente cuestiona la historia de la pintura en Occidente.
Más información:
- http://www.kehindewiley.com
- http://thefoxisblack.com/2011/04/11/the-portraits-of-kehinde-wiley/