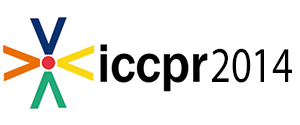 Este Jueves 11 de Septiembre de 2014 (2.30pm – 4pm) estaré presentado el ensayo "El Nuevo Gobierno de la Cultura" en el marco de la mesa "Agenda Política Cultural" en la Octava Conferencia Internacional de Investigación en Políticas Culturales (ICCPR 2014) que se realizará en Hildesheim, Alemania. A continuación la sumilla, en inglés:
* * *
On Thursday, 11th of September of 2014 (2.30pm – 4pm) I will present the paper: "The new government of culture" as part of the thematic session "Cultural Political Agenda" at the 8th International Conference on Cultural Policy Research (ICCPR 2014), in Hildesheim, Germany — http://iccpr2014.de. This is the abstract for my paper:
.
The new government of culture: Emerging practices and struggles in the politics of cultural policymaking in Latin America
Mauricio Delfin
.
This paper addresses how emerging political agendas and social movements in the field of arts and culture in Latin America have begun to transform established power relations between State and civil society. I will argue that these movements actively shape a new horizon for activism and civic intervention that challenges traditional cultural policy-making in the region. I will explore how the Cultura Viva Comunitaria movement, together with other networks that work towards greater accountability in the region's cultural sectors —like Más Cultura (Peru) and telArtes (Bolivia) — embody the "ethics of possibility" described by Arjun Appadurai as part of a politics of hope, opposed to an "ethics of probability" derived from modern regimes of diagnosis and accounting. The paper presents the term "open government of culture" as an analytical category to study various interrelated processes of contemporary civic contestation aimed at democratizing cultural policies in the region through political participation and a radical change of the terms of cultural governance.

—Full program here.
— Download Reader.